Become a Member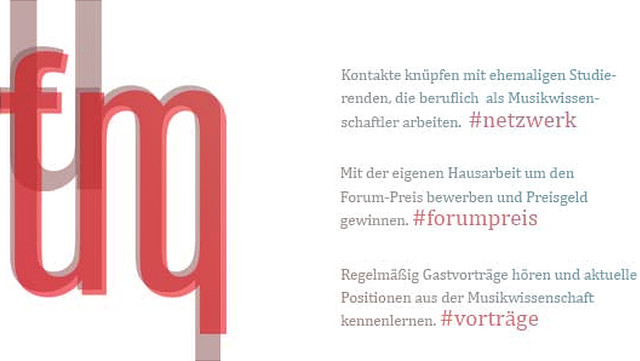 Benefit from exclusive offers
In addition to regular, public lectures, the forum offers other events and the possibility of financial support exclusively to its members.
• Excursions: The forum organizes one-day and multi-day trips where the members can explore the historical and current musical life of other cities together.
•  Research funding: Members can apply for funding for research trips with the board of the forum.
•  Discounted specialist literature: Selected publications such as the Hamburg Yearbook for Musicology, which are produced at the Institute for Historical Musicology or the Institute for Systematic Musicology, can be purchased at a discount.
Become a member
Here you can find the application form for membership in the Forum for Musicology at Universität Hamburg e. V.