Institutskolloquium WiSe 2015 / 2016
Institutskolloquium "{D1G1TAL HER1TAGE}"
Over the last few decades, memory institutions, across Europe and globally, have been investing vast resources on digitizing their cultural heritage collections and making them available to diverse audi-ences for free ubiquitous digital access. To facilitate the transition of analogue cultural productions into digital copies and create digital collections online, large initiatives have been set up on local (eFoto Hamburg), national (Digital Repository Ireland, The Scottish Intangible Cultural Heritage In-ventory, The Danish National Digital Sheet Music Archive, The German Digital Library, WDR Digit, etc.) and European levels (Europeana, EUscreen, DigitalPreservationEurope, etc.) – to name here just a few. Major achievements of these initiatives include greater transparency through improved public accessibility (online access, improved search heuristics, convergent media etc.) and new ways of dis-playing cultural traditions (e.g. digital galleries and museums).
At the same time, memory institutions are increasingly collaborating with digital creative industries (digital artists, software and hardware developers, designers, gaming industries, publishers, start-ups etc.) for re-using and remediating the past in digital-born cultural productions (apps, digital art, etc.). As already underlined in UNESCO's Charter on the Preservation of the Digital Heritage 2003, private-public partnerships are gaining importance for the safeguarding of digital copies. Furthermore, digi-tal-born material (e.g. tweets) is increasingly subject to heritagization processes (The Twitter Archive at the Library of Congress, The Internet Archive, The Social Repository of Ireland).
Digitization is an ongoing major transformation process affecting society at large and having an im-pact on cultural heritage work, production and study. To what extent are the modes of safeguarding at stake? How are digital technologies changing or sustaining the ways of engaging with our knowledge from the past? In what ways is heritage used in current digital cultural production? The colloquium addresses these current issues from an interdisciplinary perspective together with guest lecturers from the universities of Hamburg, Hannover, London, Lund, Newcastle and Uppsala as well as with experts from cultural politics, memory institutions, and digital creative industries. The partici-pation at a local conference on the subject of digital heritage forms part of the program.
Übersicht (PDF)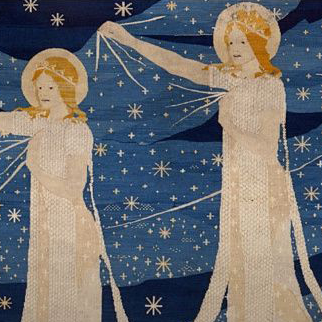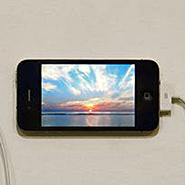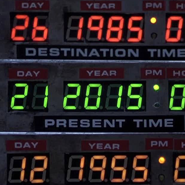 ---
Aufnahmen: Museum für Kunst und Gewerbe & Zurück in die Zukunft
---
Literature:
Hemme, Dorothee, Tauschek, Markus, & Bendix, Regina. (2007). Prädikat HERITAGE. Wertschöpfungen aus kulturellen Ressourcen (Vol. 1). Berlin; Münster: LIT Verlag.
Koch, Gertraud. (2013). Studying Heritage in the Digital Era In M.-T. Albert, R. Bernecker & B. Rudolff (Eds.), Understanding Heritage. Perspecitves in Heritage Studies (Vol. 1, pp. 169-182). Berlin; Boston: Walter de Gruyter.